Ramsey Flooring
Ramsey Floor Systems
Contact Ramsey Flooring in Detroit Lakes: 218- 847-9999
Contact Ramsey Carpet in Anchorage: 907-349-5223 or: 907-223-3909
Commercial Protect-All® Supplier
Our Purpose
To assist a wide range of public and private enterprises to detect, source and remedy potential threats to existing and future building life cycles, occupant safety, ongoing maintenance costs and structural integrity through the use of site compatible floor coverings.

Ramsey Floor Systems offers full service consultative documented site evaluations with superior commercial and industrial floor covering systems that includes existing failed floor tear out / disposal, remedial structural updates and Protect-All® expert installation services.
Contact Ramsey Flooring to learn more about our partnership with Protect-All® commercial and industrial floor covering systems and the benefits to your business.

Protect-All® commercial flooring is an OSHA approved recycled vinyl flooring product with the strength and enduring toughness to meet the challenges of demanding areas such as heavy-traffic patterns, wet areas, temporary floor coverings, and interlocking tiles and is available in nine attractive floor colors. Material Safety Data Sheets are available for all components of the flooring installation process.

Occupant Well Being:
PROTECT-ALL's patented manufacturing process delivers a complete commercial flooring system that:
Resists animal fats, stains, grease, and chemicals.

Is comfortable to walk on.

Reduces employee leg fatigue.

Helps improve employee productivity.

Provides water and flame protection.

Is impact and puncture-resistant.

Withstands extreme weight loads.

Is manufactured from 100% remnant industrial vinyl.

Retards bacteria growth.

Is certified by the National Floor Safety Institute.

Exceeds ADA and OSHA recommendations.
In addition, Protect-All® floor products are perfect for the following applications:

Commercial Kitchens
Cafeterias
Veterinarian Offices
Livestock Trailers
Patios and Decks
Building Entrances
Weight Rooms
Gymnasiums
Locker Rooms

Protect-All® 'Floor Savers®' are designed to meet the varied needs of these common applications:

Wood floor gymnasiums
Event centers
Ice skating rink perimeters
Data rooms
Retail entries
Weight rooms
Laundry rooms
Basements
Garages
Grooming areas
Kennels
Maintenance Costs:

Protect-All® Commercial floors provide all types of floor applications with ease of cleaning and maintenance.

Structural Integrity:

Your buildings life cycle can be extended for many years through the use of Protect-All® Commercial flooring. Masonry floor tiles of all kinds, tile grout joints, floor drains, steel door frame bottoms, wall studs, sheetrock, and base trim directly contacting concrete slab or plywood flooring exposed to and left unprotected from common usage moisture and maintenance chemicals are all subject to costly shortened life expectancy because of undetected moisture.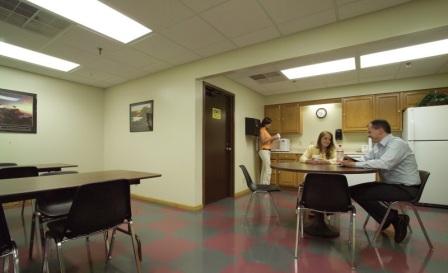 Our Expertise:

Ramsey Floor Systems leads the commercial flooring industry in identifying moisture problems threatening your building's structural life cycle, ensuring the comfort and safety of your employees while providing your customers with an atmosphere free from moisture related contaminants, such as mold often found in persistently wet areas due to common cleaning agents and high water usage.

We bring the necessary expertise to properly assess the scope of the project, provide you with an accurate estimate of material and labor cost, the ability to professionally perform necessary structural repairs to failing floor drains, rusted steel door frame bottoms and complete wall repair and/or replacement. Whether your existing substrate is plywood or concrete our manufacturer certified installers are expert in all substructure repair / preparation and correct installation of Protect-All® commercial flooring.

We encourage you to visit the Protect-All® website for additional product information, industry applications and customer testimonials.

Shane Seaberg, Salesman

| | |
| --- | --- |
| Ramsey Flooring in Detroit Lakes: 218- 847-9999 | |
| | |
| --- | --- |
| Alaska: Outside Sales Consultant Kara Doss - 907-223-4464   | |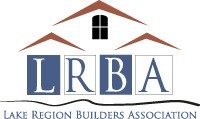 Lake Region Builders Association Member