Ramsey Flooring
How to Clean Laminate Flooring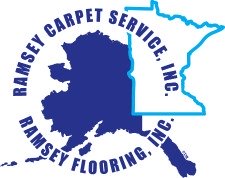 Contact Ramsey Flooring in Detroit Lakes: 218- 847-9999
Contact Ramsey Carpet in Anchorage: 907-349-5223 or: 907-223-3909
Learn how to clean laminate flooring and protect your investment in your beautiful laminate floor.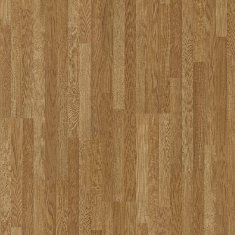 Quality laminate flooring is a durable choice for almost any floor in your home. We get many questions from our customers about the best way to clean laminate flooring. Here are some basic things to know about how to keep your laminate floor looking beautiful.

Sweep or dust your laminate floor regularly. This will prevent accumulated dirt from scratching your floor.

Blot spills as soon as they happen; a damp cloth is the best choice. A damp paper towel can be used as well.

Use acetone/nail polish remover on a clean white cloth to remove stubborn stains like tar, oil, paint, felt-tip marker or lipstick.

To remove candle wax or chewing gum from your laminate flooring, place an ice cube on the wax or gum for a few minutes. Once the spot has hardened, scrape gently with a credit card or similar plastic object. Take care not to scratch your laminate floor. Wipe with a damp cloth once the spot is removed.
Periodically clean the floor with a cleaning product made specifically for laminate floor care.

There are several things NOT to do when cleaning your laminate flooring:

Do not wash or wet mop the floor with soap, water, oil-soap detergent, or any other liquid cleaning material. This could cause swelling, warping, de-lamination, and joint-line separation, and void your warranty.
Do not use steel wool, abrasive cleaners, or strong ammoniated or chlorinated type cleaners.
Do not use any type of buffing or polishing machine.
Learning how to clean laminate flooring properly will add years to the life and beauty of your floor.


Contact Ramsey Flooring & Carpet

Ramsey Carpet Home Page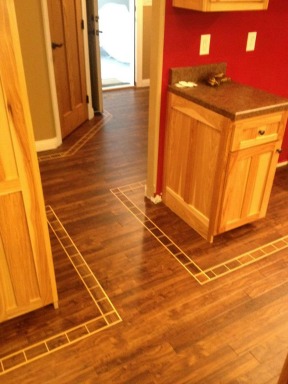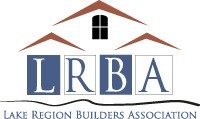 Lake Region Builders Association Member