Ramsey Flooring
About Ramsey Flooring
The Ramsey Carpet story began in 1956 when Don Ramsey went to work as an apprentice for Spelman's Carpet in Los Angeles, CA. Don learned professional flooring installation by working alongside the best west coast flooring installers during the day and attending classes in the evening.

After serving several years with the military in Germany, Don returned to Minnesota to go into business for himself. In the early years Don partnered with his father, Melvin Ramsey, in home building. Using Don's skills, they were able to offer their new home clients custom flooring installation as well.

As the word spread about Don's skill as a flooring installer, area stores began to call on him to install carpet for their customers. He soon was the flooring installer for several Detroit Lakes stores and, as well, stores in area towns including Mahnomen, Frazee and Park Rapids.

Don's dad continued to work with him until his retirement. Don also trained his brother Dave Ramsey and they worked together for many years. For several years Don owned the Ramsey Carpet Store on Washington Avenue in Detroit Lakes in part of what is now the downtown mall.

The Vocational Training Center in Fargo, ND hired Don for several years to train their students in his flooring installation methods.

Don's sons, Steve Ramsey and Brian Ramsey, continue to uphold the family tradition of providing the highest quality flooring and flooring installation across Minnesota and Alaska.


Ramsey Flooring Featured in DL-Online:
Ramsey Flooring is Busy by Nathan Bowe

Ramsey Flooring is a growing presence in Detroit Lakes, where its owners have history going back to the 1950s. Steve Ramsey is currently the sole owner, though he said he is working towards joint ownership with his brother Brian, who works with him in sales and installation.

From its 8,000-square-foot showroom and warehouse in the original Detroit Lakes industrial park, Ramsey Flooring handles sales and installation of "anything to do with floor covering," Steve said. "Carpet, ceramic tile, laminate, hardwood floors…" Read the rest of the article...

Stop in at the Detroit Lakes store any week day from 8:00 - 5:00 to see our complete inventory of flooring options. Our flooring experts will be happy to consult with you.
We feature Hunter Douglas & Graber Window Treatments.

Contact Ramsey Carpet and Flooring

Ramsey Flooring Detroit Lakes Minnesota

Ramsey Carpet Anchorage Alaska

Ramsey Carpet and Flooring Brands


Find Us on Houzz
Ramsey Family Deer Camp

Back to Ramsey Carpet and Flooring Home Page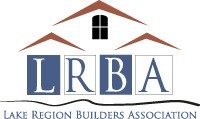 Lake Region Builders Association Member